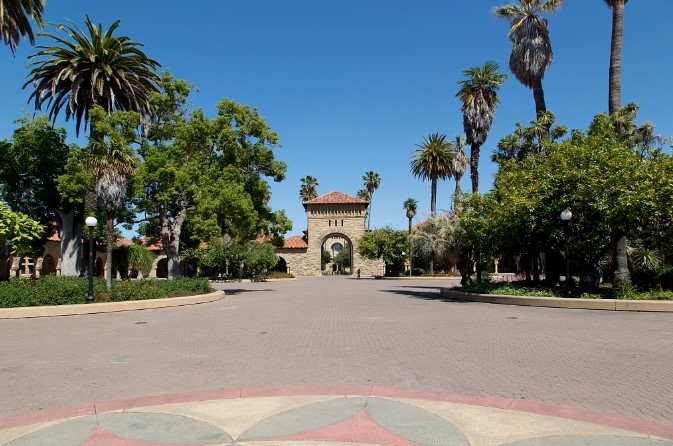 Silicon Valley is a dream destination for many people, so there is nothing surprising that people admit moving to Palo Alto too. It is a town of trees that offers all the benefits of living in Silicon Valley, however, it is important to consider several factors before moving to it. Are you sure that Palo Alto is a place you want to live in? Should you choose San Jose or Palo Alto to settle in California? Having evaluated all the factors mentioned below, you will find answers to the main questions and make the right decision.
Weather
Located in the area of the San Francisco Bay, Palo Alto features a Mediterranean climate. It means that summers are warm and dry with the average temperature between 54.9° F and 78.4° F, while winters are rather cool and wet there with the temperature range of 38.5° F – 57.4° F. Fortunately, the town can boast a 'rain shadow'. This role is played by the Santa Cruz Mountains located on the west, so you will not suffer from much rainfall there – only 389 mm a year.
Economic projections
If you are thinking of moving to Palo Alto area because of employment, you will never regret it. This town is an economic center of Silicon Valley, as the biggest global companies have located their headquarters here. Today, there are over 7 thousand businesses that have employed over 100,000 people. The major town employers include several healthcare companies and institutions, education (e.g. Stanford University), computer and technology development companies etc.
Living costs
Palo Alto is in the list of cities with the most expensive costs of housing not only in the area but also state and country. By all the indexes, the cost of living here is higher than in San Jose, for example, and is 6 times higher than the average national one. The median home cost in the town is $3,284,200. You will need to find at least $2,600 per a small one-bedroom apartment outside the city center to be able to rent it. Another costly factor is transportation that is 60% higher than the average US one. There is also a sales tax equal 8.75%.
Education
Palo Alto is suitable for living with kids. All the public schools are united by one Unified School District and it is one of few towns with such a low student-teacher ratio of 14.9. There also over 20 private schools and 2 weekend schools functioning there.
Higher education in Palo Alto is represented by Stanford University, Palo Alto University, Menlo College and others.
Things to do
Planning Palo Alto relocation, do not forget to find out what this town offers to its residents. There are several museums, many sights and landmarks to see, beautiful parks and nature centers etc. It is a cultural and educational center as well as a town with many outdoor activities. There are royal golf courses, beautiful trails to take up hiking, cycling or climbing, and different water activities to go in for.
Where to live
Palo Alto has over 3 dozen neighborhoods, and all of them are described by local residents as friendly, serene and tightly knit. Many people refer neighborhoods to the best ones due to its location close to the town center, so the most appealing ones are Old Palo Alto, Midtown, Crescent Park, Charleston Meadow, Barron Park, and others.
If to analyze neighborhoods by a cost of rent, according to Rentcafe.com, there are 4 more expensive ones, while the rest of them have the same average price.
Moving costs
Having considered all the information above you have probably made a decision whether Palo Alto is your relocation destination. Now it is time to think who will help you with moving to or from Palo Alto. California Movers is the best moving company in Palo Alto, so if you choose our professional assistance to make your move smooth and organized, we also make you a big favor – get the most affordable moving price from our company!